Wm and Cindy in New Zealand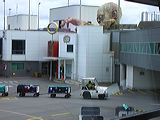 Our journey to New Zealand and our first few weeks in Wellington.


Our trip around the South Island. Including leaping dolphins, penguins, albatrosses, glaciers, one lane bridges, and beautiful coffee drinks.


Photos from our adventures during the month of March. The Cuba street fair, beaches and forests around Wellington and Napier.


Wellington, Lake Taupo, and Rotorua Our trip to Lake Taupo and Rotorua, including volcanoes, hot springs, geysers, and Maori culture. Plus some short hikes and scenes around Wellington.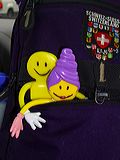 The adventures of Mo and Jo. Mo and Jo were the cake toppers from our wedding, but they have become world travelers as well. Nobody seems to know which one is Mo and which one is Jo.

For more information, see our weblog.