Temples on Bali
The entrance to the Elephant Temple on Bali, carved out of the living rock.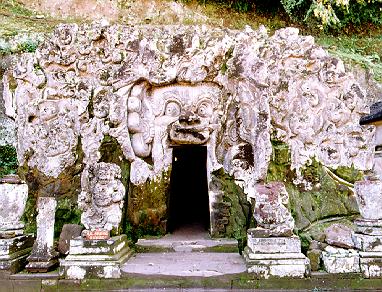 The shrine inside the Elephant Temple

A Barong scares evil spirits away from the entrance to a temple.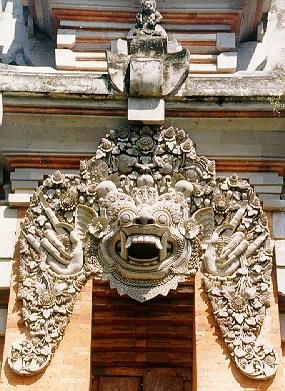 Another Barong.

A modern interpretation.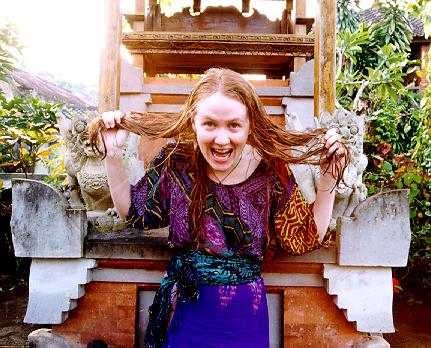 A panorama of a temple carved into a cliff face, near Ubud, Bali. Click here for two Java virtual reality views of temples, including this one.

---
Back to main Bali and Java page. Back to Wm's home page.