---
Panoramas of Peru and Ecuador
---

Click on any thumbnail to see the full sized picture.

View of Arequipa from a mirador.
208k 2805x1724

360 degree view of Arequipa from the mirador.
71k 2233x432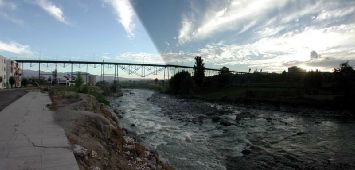 Bridge in Arequipa, built by Gustav Eiffel.
45k 801x384

Mountain pass between Arequipa and Colca, at 4800 meters (15,750 feet).
139k 3210x414

Temple of the Moon, Machu Picchu.
207k 3369x652



View from Machu Picchu.
44k 1586x437

360 degree view from top of Huayna Picchu.
112k 3149x423


Machu Picchu from Huayna Picchu.
203k 1458x832



Temple of the Sun at Sacsayhuaman.
260k 4149x807



Central Sacsayhuaman.
117k 2255x729

Eastern Sacsayhuaman.
267k 4827x692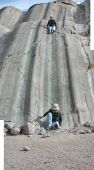 Rock slide at Sacsayhuaman (with two Cindys!).
126k 600x1088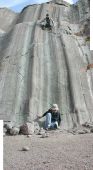 Rock slide at Sacsayhuaman (with Wm and Cindy).
127k 596x1090


Fortune telling stones at Qenko.
119k 670x1455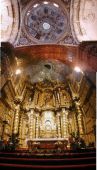 Quito cathedral.
388k 1032x1808


Market square at Otavalo.
369k 3035x1111


Street vendor in Otavalo.
225k 1818x788

Bellavista cloud forest reserve.
123k 2430x505

Go to Wm's Home Page.