Croatia! It is beautiful!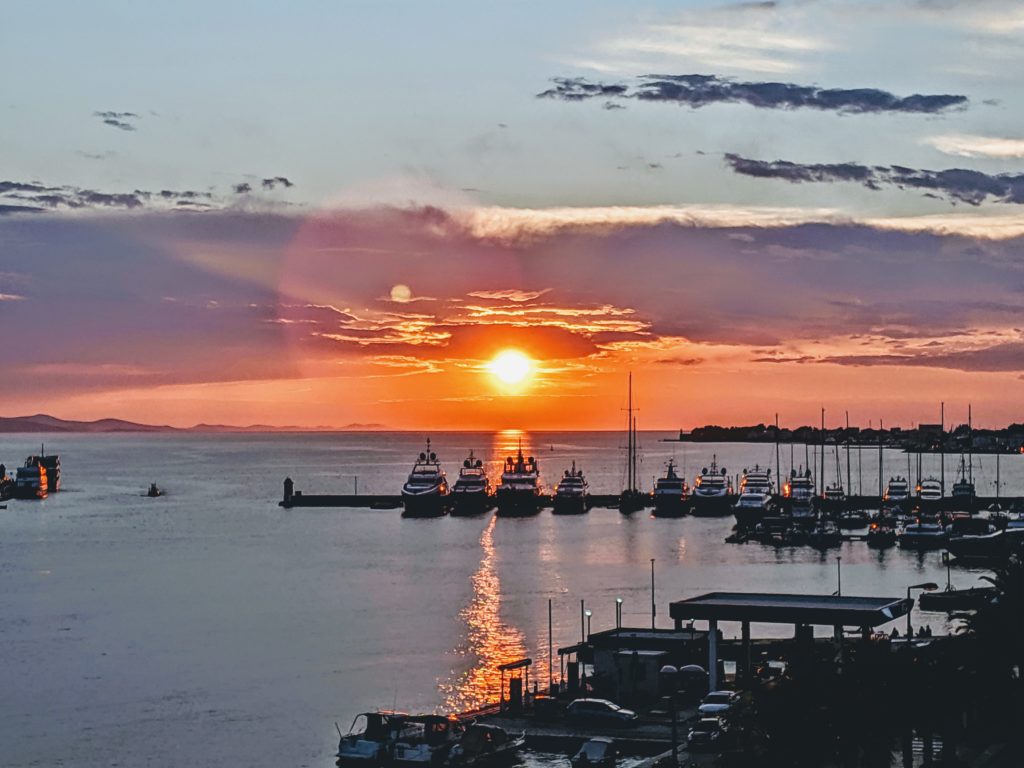 We arrived in time for the glorious sunset, renowned due to Hitchcock's comment in 1964.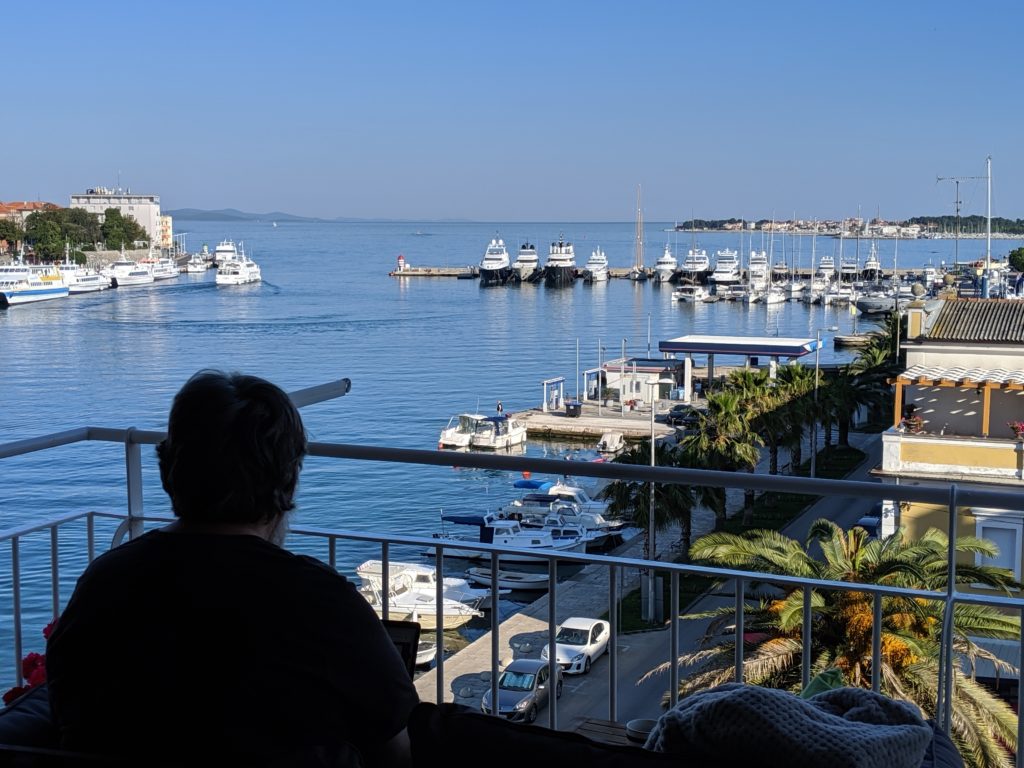 Our apartment is brand new, however, funnily, the lobby & elevator seem a bit war damaged.
We enjoyed Budapest, though a deep sadness fell over everything when a small tour boat hit a Viking cruiser and sunk in 7 seconds. It was a horrible stormy night. Wm and I listened to the thunder for hours. We heard the news the next morning. Seven people were saved out of 35, mostly South Korean families on tour.
A lovely concert in St. Stephen's Basilica was dedicated to those families. They played Mozart's Requiem.