We are staying near the Hagia Sophia (the mosque, church, museum).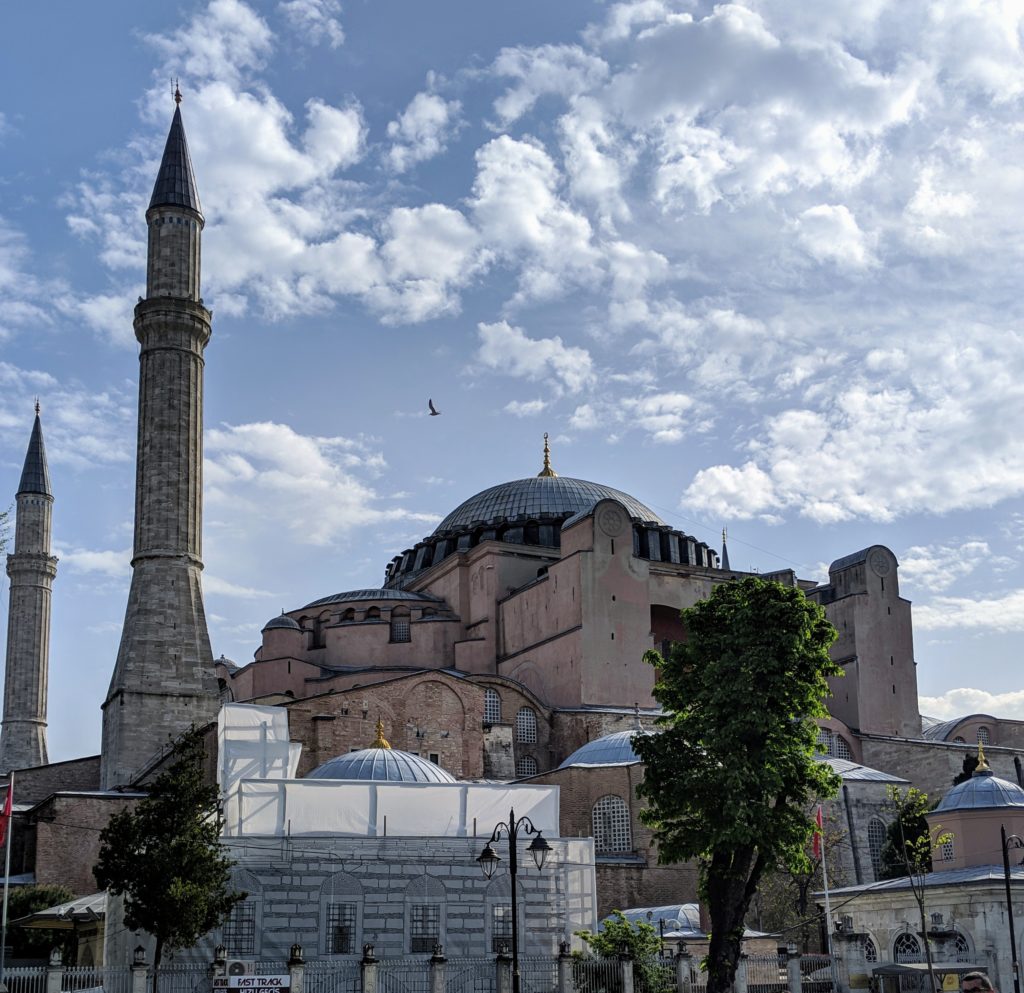 It was time to scrub this filthy traveler in the beautiful Ayasofia Hamam, a 16th century Turkish bath.
The right side is for women so I entered this lovely domed room. I was led by hand to be doused with warm water, scrubbed, then soaped up with bubbles, shampooed, served pomegranate juice & massaged.
The last time I was probably bathed like that was when I was 2. It was Glorious! We need Turkish baths in Oregon.