We climbed the mountain in the snow, up tiny twisty roads, to the Uçhisar cave pension. We will sleep in an actual cave for the next 2 nights.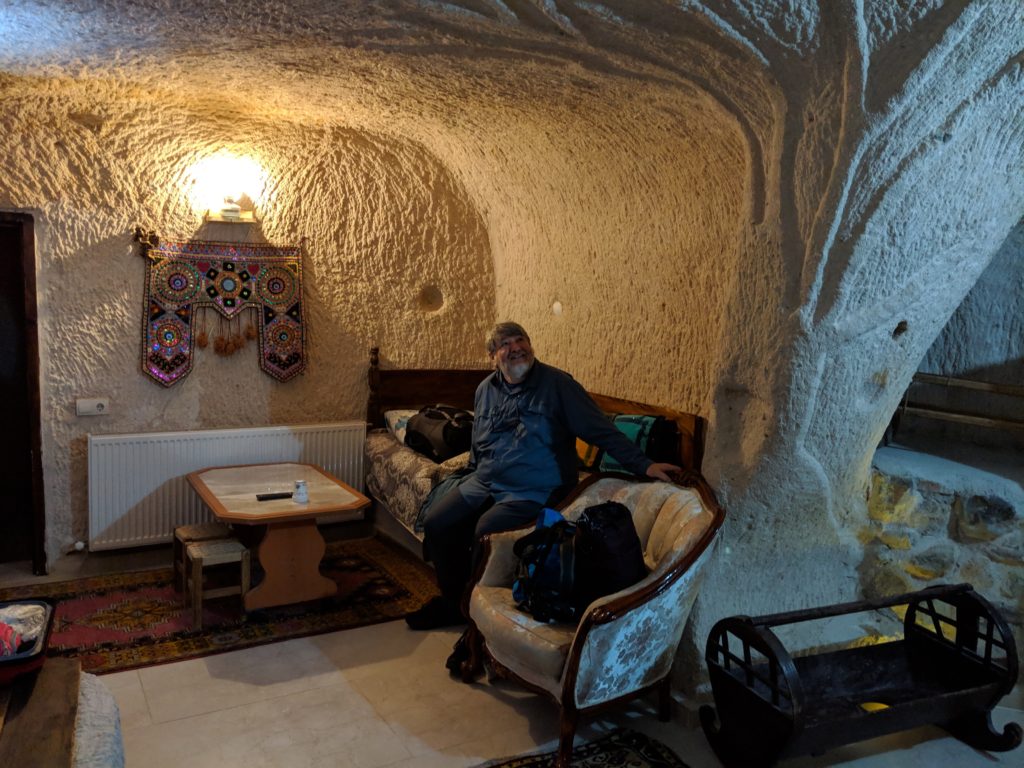 Gratefully they have a cafe at the top with 3 walls of windows, food and decent internet.
I love this panoramic seat we passed.