---
Eastern Europe
Epic journey to Greece, Turkey, Romania, Bulgaria, Serbia, Hungary, Croatia, Austria, and the Czechlands. Including a Riverboat cruse up the Danube, sailing from Split to Dubrovnik in Croatia, amazing rock formations in Cappadocia, and a wonderful reunion of Cindy's family.
---
Spain, Portugal, Morocco, Paris, Oslo
Extended journey through Paris, Barcelona, Girona, Figueres, Bilbao, San Sebastián, Madrid, Lisbon, Sintra, The Algarve (Faro and Lagos), Seville, Córdoba, Granada, Gibraltar, Tangier, Fes, Marrakech, Casablanca, Rabat, Asilah, Málaga, Ronda, and Oslo. We didn't want to leave! We would definitely consider retiring here.
---
Iceland
Amazing photos of the northern lights, a hike up a glacier, hot springs, volcanos, lava, geysers, waterfalls, elves, trolls, Vikings, hotdogs, hot-house tomatoes, and ukuleles. Who would have guessed that there is so much to see in a tiny island whose whole population is smaller than the city of Portland?
---
Middle East
Our epic journey through Amsterdam, Egypt, Jordan, and Israel in 2011, including Cairo, Alexandria, Aswan, Lake Nasser, Luxor, the Sinai, Wadi Rum, Petra, Jerusalem, and Bethlehem.
---
Southern Africa
A four week trip to South Africa, Botswana, Zimbabwe, and Zambia. Including camping out under the stars, swiming at the top of the world's largest waterfall, and lots of wild animals.
---
Mexico: Whale Watching and Copper Canyon
A week on a boat sighting whales, dolphins, and birds in the Sea of Cortez. Followed by ten days taking the lovely Copper Canyon train around Mexico's northern canyonlands. Bonus videos!
---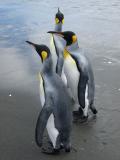 Antarctica, Patagonia and Argentina
A six week trip to Buenos Aires, Iguazu Falls, Patagonia (in both Chile and Argentina), and spectacular Antarctica.
---
SouthEast Oregon
Birds, flowers, antelope, hot springs, and beautiful scenery, right in our own backyard.
---
Saline Valley, Death Valley
Mono Lake, hot springs, wild burros, the desert, castles, and art.
---
New Zealand
Cindy and Wm are back from their travels in New Zealand. See photos of their adventures, including dolphins, whales, penguins, sheep, and beautiful scenery. See also photos from their amazing stops in Australia and Hawaii on the trip back home.
---
Cindy and Wm's Wedding
Cindy and Wm got married on August 14th, 2004 (the antipode of Valentine's Day), in Portland, Oregon.
---
China
Our journey across China, including the Great Wall, Forbidden City, Terracotta Warriors, Giant Pandas, numerous gorges, and other gorgeous scenery.
---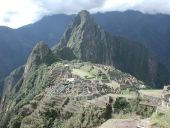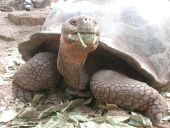 Peru, Ecuador, and the Galapagos Islands
Photos from Arequipa, Colca Canyon, Cuzco, Machu Picchu, Quito, Bellavista Cloud Forest Reserve, Otavalo, and of course the amazing Galapagos Islands.

---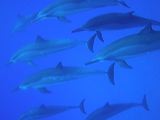 Hawaii
Photos from the Big Island of Hawaii, including active lava flows, swimming with dolphins, and beautiful scenery. Also, here are some photos from an earlier trip.

---
Bali and Java
Photographs from my trip to Bali and Java. See temples, art, wild animals, Balinese new year celebrations, and underwater photography.





---

Here are several pages containing photographs and commentary from that trip. Also, information about the US embargo of Cuba. I returned to Cuba in 2001 with a different chorus, this time with Cindy. Here are lots of photos from that trip.
---
Determine whether your cow has mad cow disease, see the musical version of the assasination of Lee Harvey Oswald, look at pictures from the Burning Man festival, and more!
---
Visit with the most amazing creatures in the world, including iguanas, giant tortoises, boobies with red and blue feet, tropical penguins, and stingless bees. See also the newer photos from my recent return trip to the Galapagos.
---
Why would close to 100 people dressed as Santa Claus run amuck in Portland in 1996? Why not?
Photos from the 1998 Santa Rampage! Also 2001, 2004, 2005, 2006.

---
Lots of photos here of travel to unusual places, dancing, music events, Hallowe'en parties, and other crazy events.
---
Check out this interactive web page for drawing Limaçons. Written using Java.
---
Here's a picture of me (in the Canadian Rockies, where I used to live). Notice the similarity between me and the iguana (pictured above).
Here is more information about me.
If you have any problems or comments about these pages, please send email to wm

leler.com.
You are visitor number